Vanja HUZJAN
Submitted by stanka on Mon, 18/12/2006 - 12:28.
Vanja HUZJAN, Assistant, librarian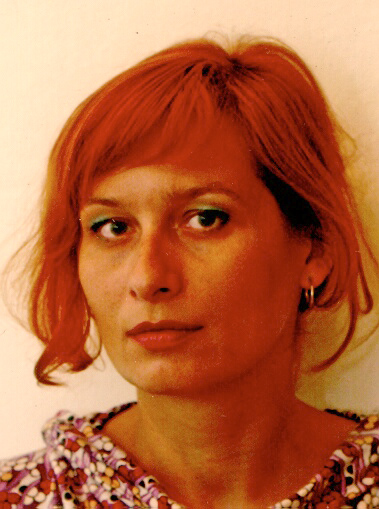 She graduated in philosophy, ethnology and cultural anthropology at Ljubljana's Faculty of Arts. Her first employment was as a governess in Preventive psychoanalytic department at the kindergarten. She is an assistant at the Institute of Slovenian Ethnology at the Scientific Research Centre of the SASA since 2005. There she works as a librarian since she made her librarians' exam. She is enrolled in the doctoral programme Intercultural Studies - Comparative Study of Ideas and Cultures at the Nova Gorica University. The theme of her doctorate is Material Culture of Children in Slovenian area in the first half of 20th Century.
Selected Bibliography:
2000 Qualitative Analysis of an Interview in Ethnological Research. Traditiones 29/1: 209–226.
2004 The Qualitative Analysis of an Interview. V: Qualitative Research. Different Perspectives Emerging Trends. Ljubljana: Založba ZRC. Str. 187–198.
2006 Reflection Upon Sexual Implication and Castration Anxiety of the Five Years Boy. [In co-authorship with Siniša Borovičanin].V: Seksualnost. 10. Bregantovi dnevi, Rogaška Slatina 2006. Ljubljana: Združenje psihoterapevtov Slovenije. Str. 99–112.
2008 Bibliography of Niko Kuret. [In co-authorship with Heleno Ložar Podlogar]. V: Čar izročila. Zapuščina Nika Kureta (1906 – 1995). Ljubljana: Založba ZRC. (Opera ethnologica Slovenica). Str. 215–267
2008 Images of Children in Slovenian Narrative Folk Songs/Ballads. Psychoanalytic Vignettes. Traditiones 37/1: 113–133. DOI: 10.3986/Traditio2008370106.
2009 » When he saw me and my family, he didn't even know how to speak, neither Prekmurje Slovenian nor English, he just stood there and watched.« On the History of Slovenian Emigration. Dve domovini 30: 91–113.
2009 Bibliography of Milko Matičetov. Traditiones 38/1: 21–60. DOI: 10.3986/Traditio2009380102.
2009 Selected bibliography of the administrative and economic history of Postojna. V: Postojna. Vrhnika: Galerija 2; Ljubljana: Inštitut za novejšo zgodovino. Str. 406–412.
2010 How do I bring up a child? Primary socialization of girls in the case of the rearing handbook by MilicaStupan (1932). Šolska kronika 19/1: 29–60.
Tel.: +386 (0)1 47 06 289
Fax: +386 (0)1 42 57 752
E-mail: vanja.huzjan@zrc-sazu.si